It's been a week since Open AI announced the release of #chatGPT4 and it hasn't taken Microsoft half a minute to seize the opportunity to announce that the AI revolution is coming to its suite of products under the name Copilot.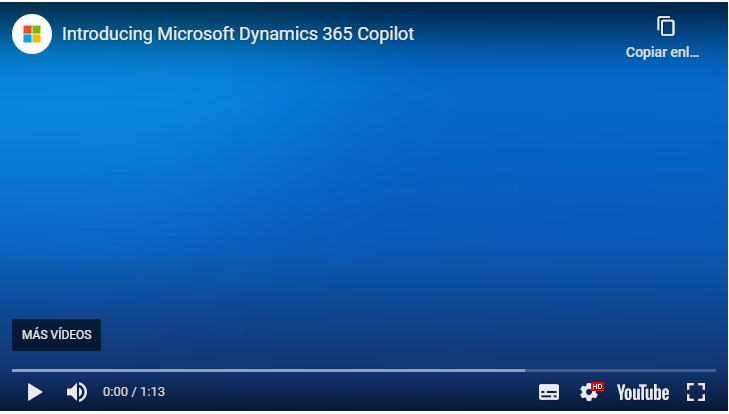 Many of our customers are contacting us, excited to take advantage of these new tools that have just landed. How is this going to affect our day-to-day lives? The world's leading software manufacturer has already published their roadmap, this is the plan they are going to follow:

How is it going to affect our daily lives? Let's focus on our 2 most deployed suites, Dynamics 365 and Microsoft 365:

SOLUTIONS FOR DYNAMICS 365:
Nos centraremos en nuestras 3 soluciones mas habituales, pero teneis toda la info disponible
en el siguiente enlace
Copilot in Microsoft Dynamics 365 Sales
is going to focus on assisting the user when drafting responses to emails, read incoming emails and summarize them or write the notes of a meeting held through Teams, combining different sources such as the data contained in the customer file or purchase history or details of the products in which you are interested and the price. Ultimately, it is aimed at helping salespeople drastically reduce the time they spend on administrative tasks. Given that salespeople spend up to 66% of their day checking and responding to emails, this presents a significant business advantage to give the salesperson more time with their customers.
Copilot in Dynamics 365 Customer Service.
Dynamics 365 Copilot will be available to write contextual responses to queries in both chat and email, as well as provide an interactive chat experience on knowledge bases and case history, so that this AI-powered experience is always available to answer questions. It will also include the creation of virtual agents in minutes with conversation enhancers in Power Virtual Agents, which leverages the power of Azure OpenAI Service and Bing to provide answers from enterprise websites and internal knowledge bases designated for this purpose. In short, it will allow our customer service agents to spend their time delivering exceptional customer service.
Copilot in Dynamics 365 Business Central
. The AI will focus heavily on product marketing and integration with online sales platforms. For now, the tool will focus on streamlining the creation of product lists for online commerce. Based on the values of the product sheet, attributes such as colour, material and size, it will generate attractive descriptions in seconds for the online shop. Descriptions can be further customised by choosing the tone of voice, format and length. These descriptions will automatically travel to your online shop if it is set up on the Shopify platform, which as you know is already integrated with BC. This way you can publish your products with descriptions with just a few clicks.
Without a doubt, this is the integration that is the least profitable, it is very oriented to boost sales but not to streamline the day to day administration and finance departments, but this has just begun!!!!
SOLUTIONS FOR MICROSOFT 365:
Our favourite office automation tool is going to incorporate Chat GPT 4 across the entire product suite in a totally revolutionary way. Let's see how it will affect our favourite tools, Outlook, Excel, Word, Powerpoint and Teams: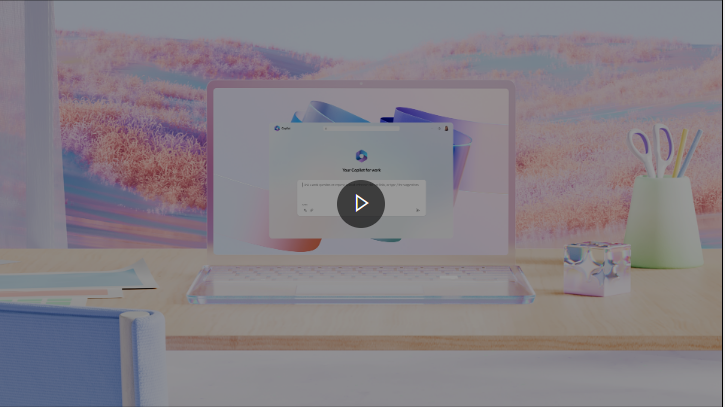 Copilot in Microsoft Word:
you will be ready to write, edit, summarise and create texts. By simply providing an initial idea, Copilot will create a first draft, providing input from across your organisation as required. Copilot can add content to existing documents, summarise text and rewrite sections or the entire document to make it more concise. It can even change the tone of a text, giving it a more professional, light-hearted, passionate or casual feel to give it just the right touch. Copilot can also help improve your writing with suggestions that strengthen the argument you want to make or smooth out inconsistencies that may mislead the reader.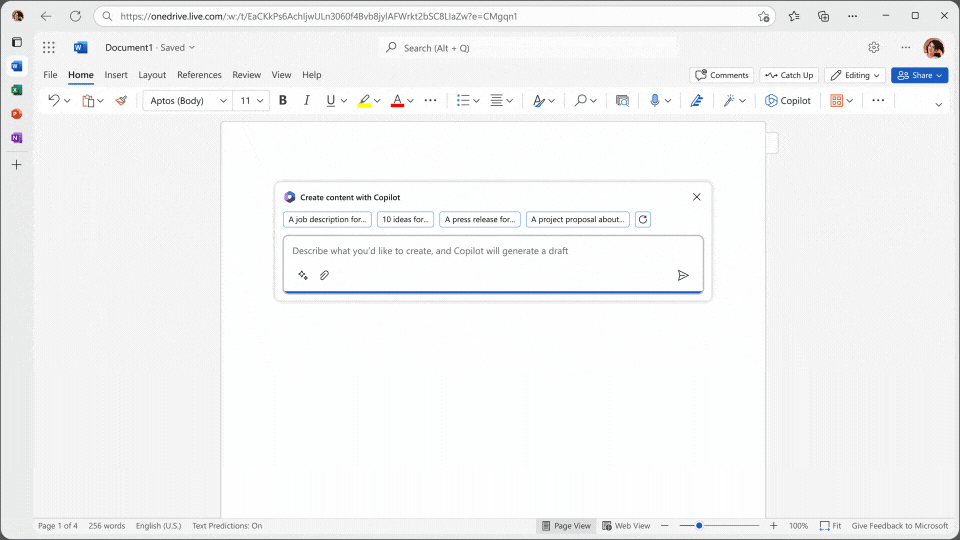 Copilot en Microsoft Excel
will be more oriented towards exploring data. Copilot will allow you to analyse the data contained in a table using natural language through an interface, rather than through complicated combinations of formulas. It will reveal correlations, propose hypothetical scenarios and suggest new formulas based on what you ask it, generating models that will help you explore the data without modifying it. It will also help us to identify trends, create visualisations that provide new insights and generate value when analysing the results.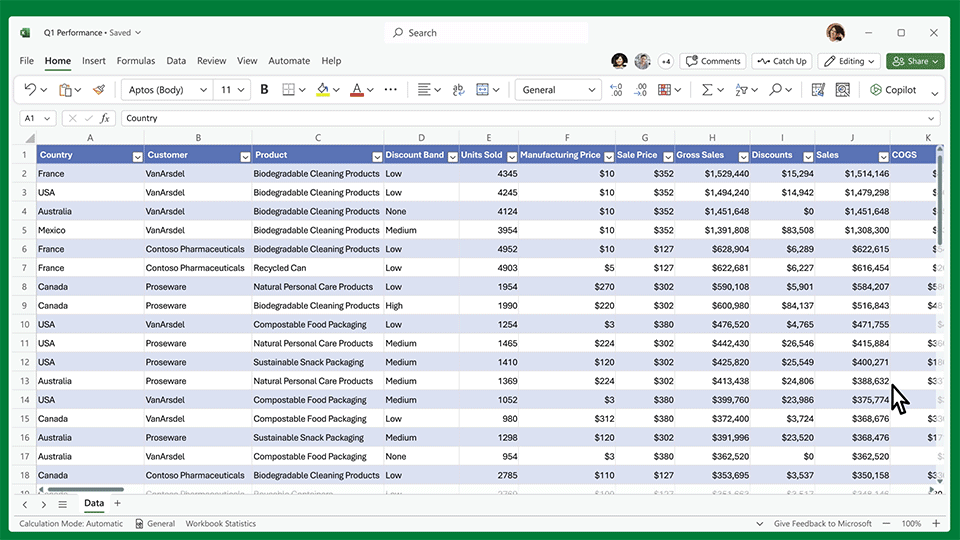 Copilot in Microsoft PowerPoint
will help us turn our ideas into attractive and powerful powerpoint presentations. In addition, Copilot can transform existing written documents into presentations complete with speaker notes and fonts, or start a new presentation from a simple message or outline. It can help you condense long presentations at the click of a button and use natural language commands to adjust layouts, reformat text and perfectly synchronise animations.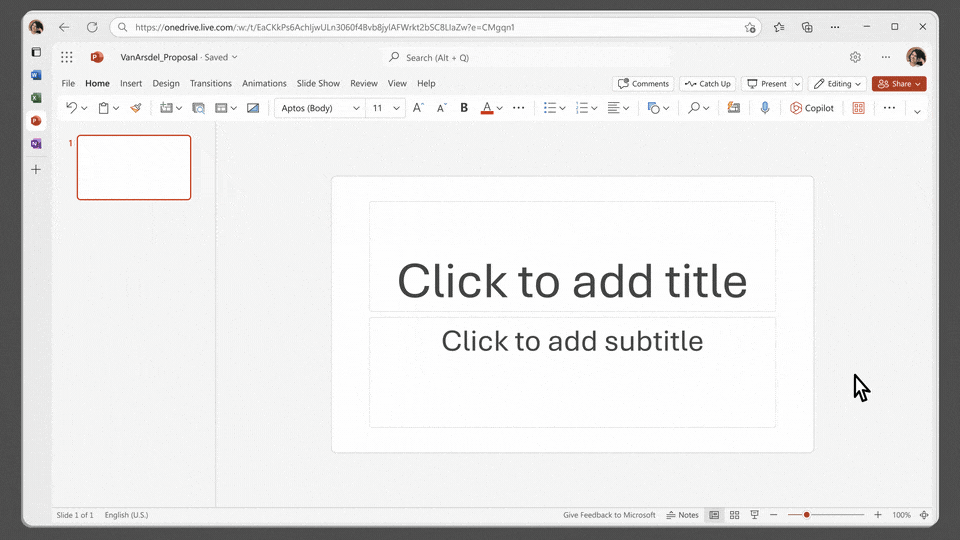 Copilot in Microsoft Outlook
promises to be the most powerful of all the integrations. First and foremost, and most useful from our point of view, it will help us organise our inbox and messages to reduce the time we spend sorting and archiving emails. But not only that; how many times have we been involved in a long chain of emails in which part of our team has been arguing for weeks? Copilot will be able to summarise long and complicated email threads with several people to understand not only what has been said, but also the different points of view of each person and the open questions that have not yet been answered. Of course, Copilot will help us respond to an existing email by giving you just a brief outline, turning quick notes into clear, easy-to-read messages, pulling in, if necessary, information from other emails or content you already have access to from across Microsoft 365. It will also assist us in adjusting the tone of the message or the length of the reply we have drafted.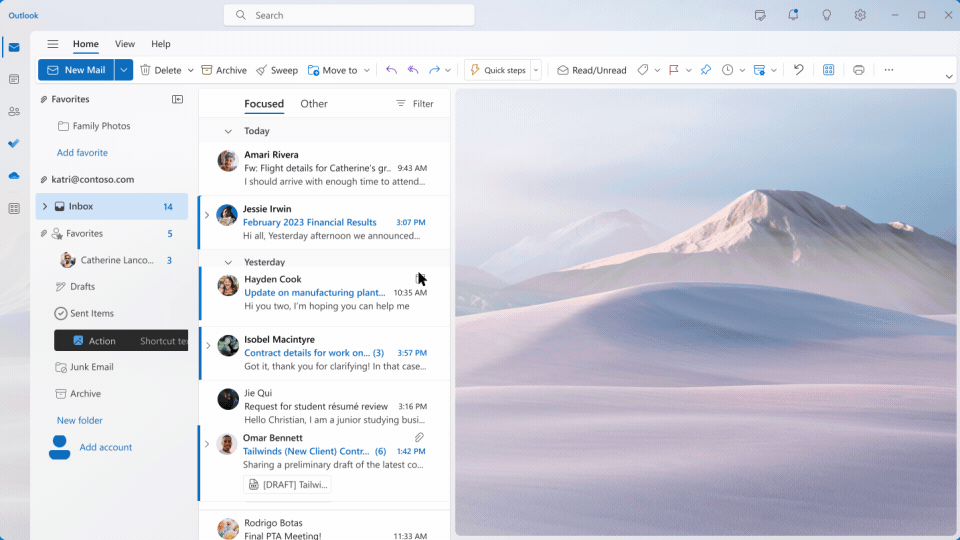 And finally, to conclude our analysis:
Copilot in Microsoft Teams
will help us to make our meetings more effective. Before we start, it will update us on the topic of the meeting, help us organise key points to review and clarify, and summarise the actions needed so that the whole group knows what to do next. We will also have a chat where we can interact with Copilot to get answers to specific questions related to the topic at hand, getting the information to write the answers from the email or meeting thread or from documents hosted in our tenant, and all without interrupting the flow of the discussion. By adding Copilot to your meetings and conversations, you now also have a powerful tool to help you with common tasks, such as creating meeting agendas based on chat history, identifying the right people to follow up with, and scheduling the next meeting.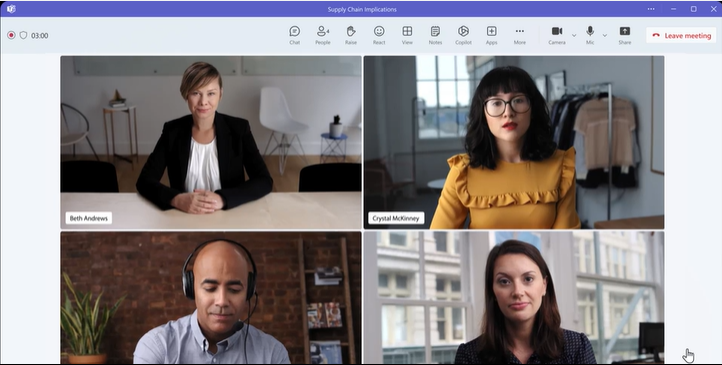 In a nutshell, the introduction of GPT chat in our day-to-day lives is going to be a huge revolution, which is advancing by leaps and bounds and which is going to sweep through all organisations, reorganising their structure and redefining the role that people are going to play in companies. The organised deployment of these new developments is key to ensuring the success of our business projects. Stay tuned to the news that we will be publishing and in case of doubts, please contact Dynasoft's support or commercial teams.